Meet Benjamin Lu DDS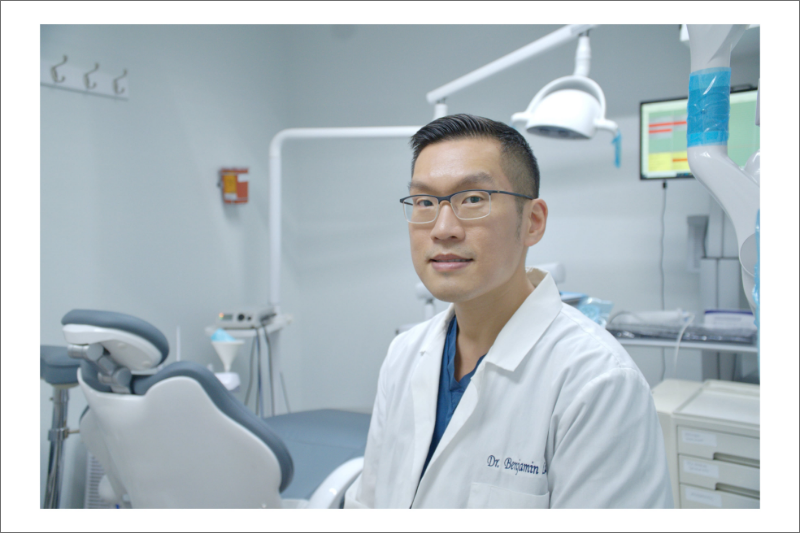 Dr. Benjamin Lu was born in Monterey Park and grew up in Alhambra and Arcadia. He graduated from the USC School of Dentistry and is proud to be a San Gabriel Valley native continuing to support his local community through Lu Dental Care.
The Professional Side
Dr. Benjamin Lu completed hospital training at New York Methodist Hospital and is Spear certified and Bioclear certified. He continually strives to educated himself in the most current methods to provide care for his patients. He values the opportunity to collaborate with other dentists to help them become better clinicians in their practices.
The Personal Side
Dr. Lu enjoyed traveling and seeing other cultures up until COVID and currently attempts to stay on top of his books by listening to audiobooks on his drive to work. He has taken improv classes and makes it a goal of his to visit one nice restaurant to try in every city he visits.

When he's not seeing patients, Dr. Lu can be found spending time with his family and friends, traveling, and finding a delicious brunch place to spend a Sunday morning.
Fun Facts
Favorite Game: Monopoly Deal
Favorite Guilty Pleasure: Fosselman's Ice Cream (support local!)
Favorite TV Show: Umbrella Academy