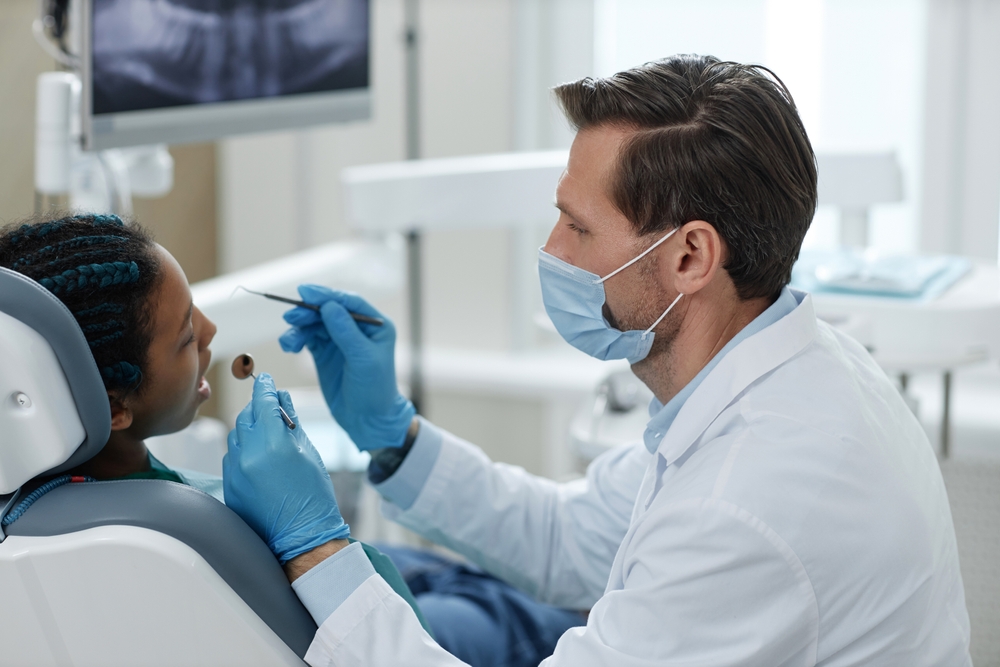 Dental Exam & Cleanings in Alhambra CA
Dental Exam & Cleanings
Dental professionals agree that you should schedule a dental assessment at least once a year. This is an important examination that aids in the early diagnosis of potential oral problems, such as chips and cracks, cavities, gum disease, and even oral cancer. Besides evaluating your dental health, dentists also perform professional teeth cleaning to remove plaque and calculus or tartar, which are responsible for most common oral problems.
A dental cleaning is typically performed by a dental hygienist. But before the cleaning commences, they will first physically check your teeth, gums, tongue, and the entire mouth for any concerns using a small mirror. If there are any noticeable problems, the dental hygienist will consult the dentist to determine whether it's safe to proceed with the cleaning.
A typical professional teeth cleaning procedure involves the following five steps:
Step 1: Plaque and Tartar Removal
Your dental professional uses a scaler to remove plaque and calculus from the surface of each tooth, targeting the area above the gums, between the teeth, and around the gum line. The duration of this step depends on how long it has been since your last cleaning.
Step 2: Polishing
When all the plaque and tartar has been removed from your teeth, the hygienist will use a special brush with a soft rubber cup. This not only removes any surface stains, but also makes your tooth surface smooth and shiny to make it harder for plaque to form.
Step 3: Expert Flossing
Professional flossing helps to thoroughly clean the area between your teeth to remove any leftover plaque and toothpaste from the previous steps.
Step 4: Rinsing
The dental hygienist uses a mouth rinse containing liquid fluoride to remove any debris and clean your mouth.
Step 5: Fluoride Treatment
As the final step, your dental hygienist may apply flavored fluoride by putting it in flexible trays that are then placed over your teeth for 30 seconds. This helps to strengthen your teeth and enhance the protection against plaque and calculus. 
Keep in mind that this is the standard dental cleaning process. If you have gum disease, your dental hygienist may recommend deep scaling to remove plaque from your tooth roots as well. To learn more about what to expect from a routine dental exam & cleaning in Alhambra CA, please contact your dental office today.